Good morning. Before you head out to play in the sunshine, here are some longer-form weekend reads to kick off your Saturday:

• Arrogance Is Good: In Defense of Silicon Valley (Businessweek)
• Who Stole the Four-Hour Workday? (Vice)
• Has the 'Libertarian Moment' Finally Arrived? (NY Times)
• I Want It, and I Want It Now -- It's Time for Instant Gratification (Re/Code)
• Amazon, a Friendly Giant as Long as It's Fed (NY Times)
• Gladwell: The Gangster's Guide to Upward Mobility (New Yorker)
• The Most Fascinating Profile You'll Ever Read About a Guy and His Boring Startup (Wired)
• What Happens When You Enter the Witness Protection Program? (Priceonomics)
• Did Texas Execute an Innocent Man? (The Marshall Project)
• Wax and Wane: The Tough Realities Behind Vinyl's Comeback (Pitchfork)
What's up this weekend?
Stocks End Week With a Wild Ride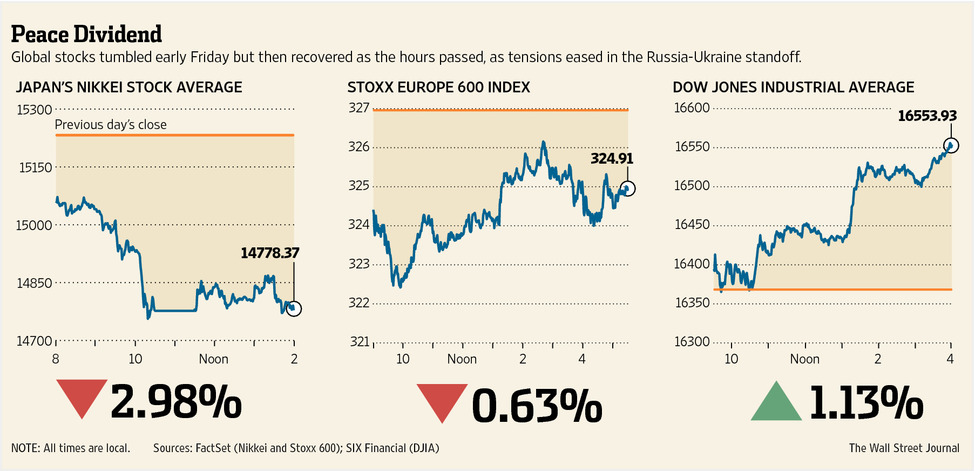 This column does not necessarily reflect the opinion of Bloomberg View's editorial board or Bloomberg LP, its owners and investors.
To contact the author on this story:
Barry L Ritholtz at britholtz3@bloomberg.net