Good Saturday morning. All week long, I save up my favorite longer-form articles for your weekend reading pleasure:
• The Trade of the Century: When George Soros Broke the British Pound (Priceonomics)
• Why We Fear Google: Mathias Dopfner's Open Letter to Eric Schmidt (Faz)
• New Condo Towers Are Racing Skyward in Midtown Manhattan (Vanity Fair)
• The Rise of Nintendo: A Story in 8 Bits (Grantland)
• Escape From Cuba: Yasiel Puig's Untold Journey to the Dodgers (LA Mag)
• How Much Did Led Zeppelin "Borrow" from other songs? Stairway to Heaven: The Song Remains Pretty Similar (BusinessWeek)
• What Do Animals See in a Mirror? (Nautilus) see also Why Humans Evolved to Love Watching Animals (Aeon)
• Why the Mona Lisa Stands Out (More Intelligent Life)
• What Are the Supreme Court Justices Hiding? (LA Times)
• The Top 10 Global Warming 'Skeptic' Arguments Answered (The Guardian)
What's for brunch?
Global Growth Worries Climb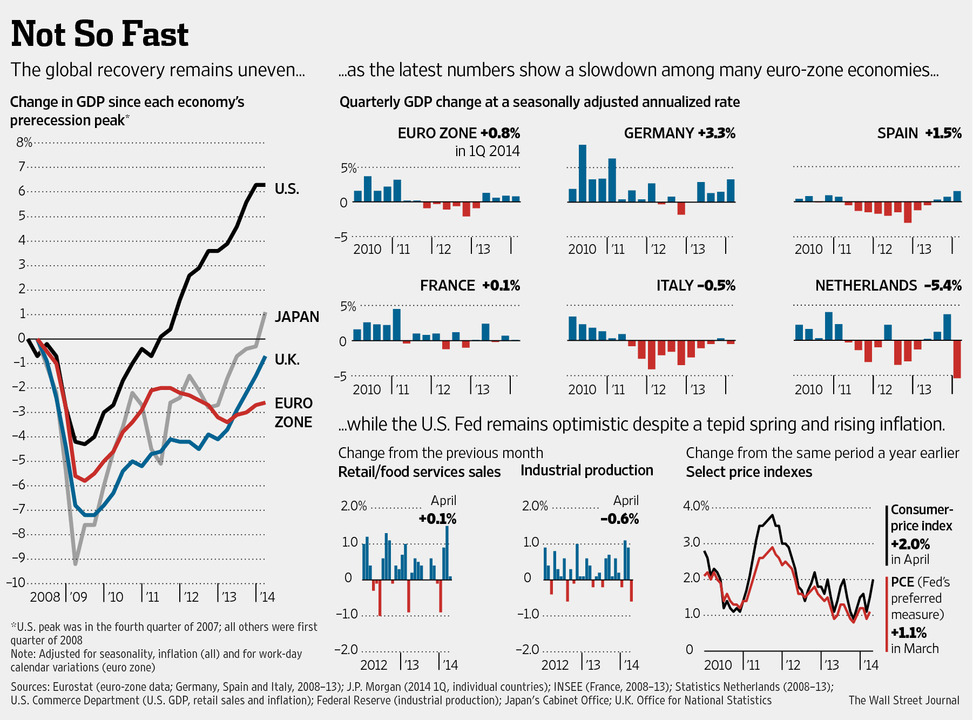 This column does not necessarily reflect the opinion of Bloomberg View's editorial board or Bloomberg LP, its owners and investors.
To contact the author on this story:
Barry L Ritholtz at britholtz3@bloomberg.net