Feliz Cinco de Mayo!
• Recap: The 2014 Berkshire Hathaway Annual Meeting (MoneyBeat)
• Gross Says No Asset Bubbles Given 2 Percent Fed Long-Term Rate (Bloomberg) but see Tom DeMark Says U.S. Stocks at Risk of 11 Percent Decline (Bloomberg)
• Some Things You Will Never Hear From a Portfolio Manager (A Wealth of Common Sense)
• Beware Experts Bearing Predictions (Millennial Invest)
• The Existential Pleasures of Engineering Beta (Mutual Fund Observer)
• The Newsonomics of Quartz, 19 Months in (Nieman Lab)
• Are Mortgage Lenders Finally Lowering Their Standards? Not So Much. (WonkBlog)
• Pixar Cofounder Ed Catmull on Failure and Why Fostering a Fearless Culture Is the Key to Groundbreaking Creative Work (Brain Pickings)
• Who's Getting a Good Night's Sleep? (FiveThirtyEight)
• Six Intriguing Types of Synesthesia: Tasting Words, Seeing Sounds, Hearing Colors and More (PsyBlog)
What are you reading?
Is the 'Blame Bush' Era Ending?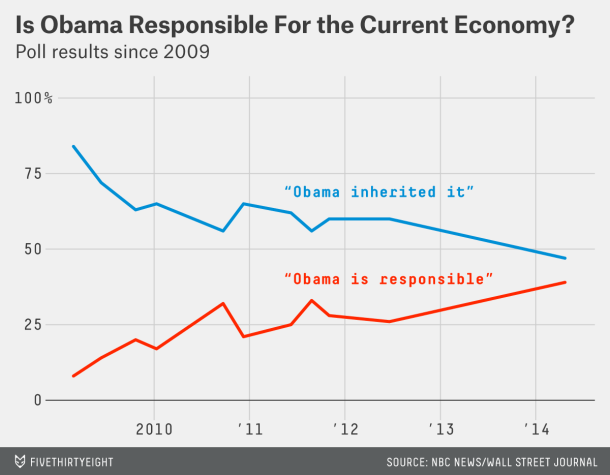 This column does not necessarily reflect the opinion of Bloomberg View's editorial board or Bloomberg LP, its owners and investors.
To contact the author on this story:
Barry L Ritholtz at britholtz3@bloomberg.net