These reads will ease you back into your workweek:
• Did Yellen Intend to Tighten Policy Last Week? (Gavyn Davies) see also Investors Fret as Prospect of Rate Rise Gets Closer (MoneyBeat)
• Go Active for Bonds, but Index Your Stocks (Barron's)
• Yes, Biotech Is a Bubble. SFW. (Reformed Broker)
• Kass: Tips From Coach Valvano; Nikkei Is a Dud (The Street)
• Claims Rule Everything Around Me C.R.E.A.M. (Stone Street Advisors)
• Schneiderman (and Einstein) Pressure High-Speed Trading (Bloomberg)
• Apple and Google's Wage-Fixing Cartel Involved Dozens More Companies, Over One Million Employees (Pando Daily)
• The Colossal Arrogance of Newsweek's Bitcoin "Scoop" (Ars Technica)
• Map: How Much Stimulus Spending Did Your District Receive? (WonkBlog)
• More people are battling to regain their online privacy. (WSJ)
What are you reading?
Some Pros Turn Cautious as Bull Market Turns Five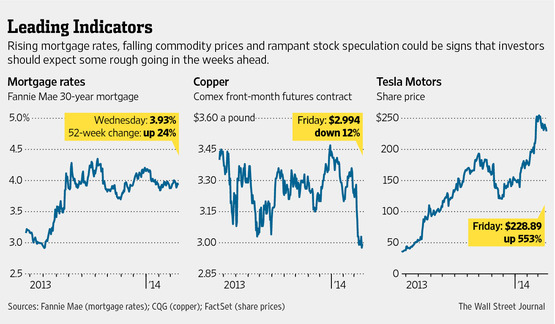 This column does not necessarily reflect the opinion of Bloomberg View's editorial board or Bloomberg LP, its owners and investors.
(Barry Ritholtz writes about finance, the economy and the business world for Bloomberg View. Follow him on Twitter @Ritholtz.)
To contact the author on this story:
Barry L Ritholtz at britholtz3@bloomberg.net