Good Monday morning. Let's start your workweek out right with these reads:
• Five Bears Who Turned Bullish During Five-Year Rally (MoneyBeat) see also Goldilocks and the Three Bears (Market Anthropology)
• How realistic are your investment expectations? History suggests many people delude themselves about real returns. (WSJ)
• Silicon Valley Hears Echoes of 1999 (Businessweek) see also Still Corporate Cash Everywhere (Reformed Broker)
• Twelve Telling Charts We Pulled From the Perky U.S. Jobs Report (Quartz)
• The Great Housing Hangover (House of Debt) see also Is San Francisco New York? (NY Mag)
• Millennials in Adulthood (Pew Social Trends)
• A Cheat Sheet to the Conservative Money Machine (National Journal) see also Conservative Transparency (ConservativeTransparency.org)
• Employer Health Cost Increases at 15-Year Low (Forbes)
• 10 URLs That Every Google User Should Know (Digital Inspiration)
• 'Raising Arizona' 25th Anniversary: 25 Things You Didn't Know About the Coen Brothers' Classic Comedy (MovieFone)
What are you reading?
The Great Housing Hangover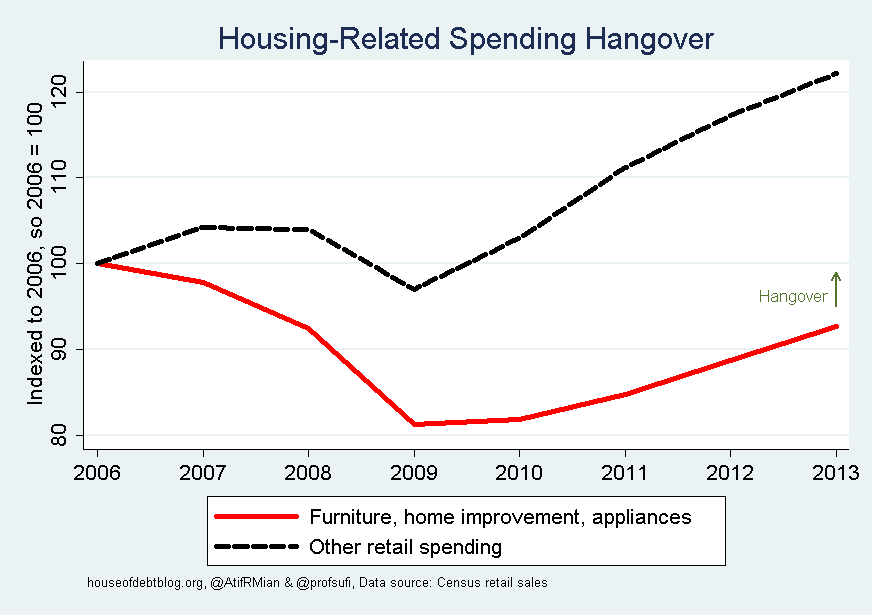 This column does not necessarily reflect the opinion of Bloomberg View's editorial board or Bloomberg LP, its owners and investors.
(Barry Ritholtz writes about finance, the economy and the business world for Bloomberg View. Follow him on Twitter @Ritholtz.)
To contact the author on this story:
Barry L Ritholtz at britholtz3@bloomberg.net