Good morning. Some reads to peruse while we wait for the next geopolitical crisis to erupt:
• Howard Marks: In the End, the Devil Usually Wins (Finanz und Wirtschaft) see also Seth Klarman: Investors Downplaying Risk "Never Turns Out Well" (Value Walk)
• Float up with rates (Fidelity)
• After a Dazzling Early Career, a Star Trader Settles Down (DealBook)
• Meet the World's Luckiest Investor (Motley Fool)
• A Quiet Trend That May Be Boosting Stocks (Barron's)
• Over 1,600 stockbrokers have past bankruptcies or criminal charges that weren't reported to regulators (WSJ)
• How Silence Became a Luxury Product (New Republic)
• The Ever-Expanding Google Juggernaut (USA Today)
• Here Are the American Executives Who Are Working on Behalf of Putin (Business Insider) see also Putin Meets His Match -- Mr. Market (Barron's)
• What Would Plato Think of TV? (The Atlantic)
What are you reading?
Spot the outlier in this graph of life expectancy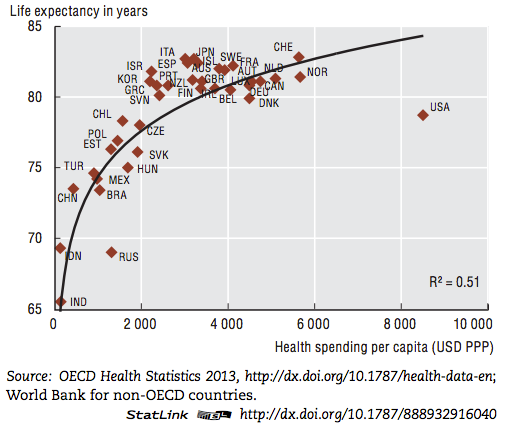 This column does not necessarily reflect the opinion of Bloomberg View's editorial board or Bloomberg LP, its owners and investors.
(Barry Ritholtz writes about finance, the economy and the business world for Bloomberg View. Follow him on Twitter @Ritholtz.)
To contact the author on this story:
Barry L Ritholtz at britholtz3@bloomberg.net