Good morning. Here are my favorite midweek reads:
• MUST READ: The Relentless Bid, Explained (Reformed Broker)
• Active vs. index investing: The smartest choice may be to combine the two types of funds (WSJ) see also What If You Only Invested at Market Peaks? (A Wealth of Common Sense)
• Emerging, but No Longer a Mother Lode of Profits (NY Times)
• The Cost of Bitcoin (stratēchery) see also The Most Dangerous Man in Bitcoin Isn't a Criminal, He's an Attorney General (FastCo)
• A Semi-Defense of the Efficient-Market Hypothesis (Bloomberg View)
• How Obama Wants to Fight Inequality With a Twist of the Tax Dial (Quartz) see also The Economic Future of Americans -- Some Arithmetic (Gavyn Davies)
• Why cannabis legalization is less like marriage equality and more like health-care reform: It's All in the Implementation (Washington Monthly)
• Explore 60 Years of Budget Deficits in One Chart (WonkBlog)
• Are you using the wrong computer mouse? (WSJ)
• Dowd: Are women frozen in a movie niche? (NY Times)
What are you reading?
Beijing Signals New Worry on Growth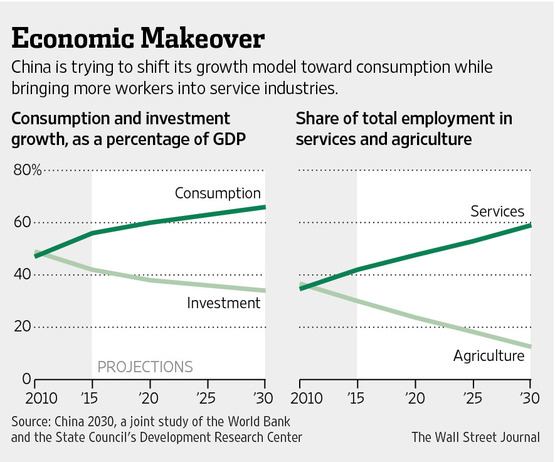 This column does not necessarily reflect the opinion of Bloomberg View's editorial board or Bloomberg LP, its owners and investors.
(Barry Ritholtz writes about finance, the economy and the business world for Bloomberg View. Follow him on Twitter @Ritholtz.)
To contact the author on this story:
Barry L Ritholtz at britholtz3@bloomberg.net