My longer form, weekend reading:

• The Wolf of Wall Street Can't Sleep (New York Magazine)
• The 40-Year Slump (American Prospect) see also Secular Stagnation and Post-Scarcity (Pieria)

• The Black Swan (Seeking Wisdom)
• Why Are So Many People Paying So Much for Art? (New Yorker)

• Animals Were Harmed: Hollywood's Nightmare of Death, Injury, and Secrecy Exposed (Hollywood Reporter)
• Inside the Company That Bungled Obamacare (Newsweek) see also Mark McClellan ran Medicare Part D. Here's his advice for the Obama administration. (WaPo)

• This entire country is about to be wiped out by climate change: Drowning Kiribati (Businessweek)
• How Our Soldiers Come Home From the Wars: Broken (Mother Jones)
• Retail Therapy: Inside the Apple Store: It's a Trap! (McSweeney's) see also The Birth of the iPhone (Medium)
• Platinum Underdog: Why Taylor Swift Is the Biggest Pop Star in the World (Vulture)

And I suppose you are going to be shopping all weekend?
All Major Market Rallies of the Last 113 Years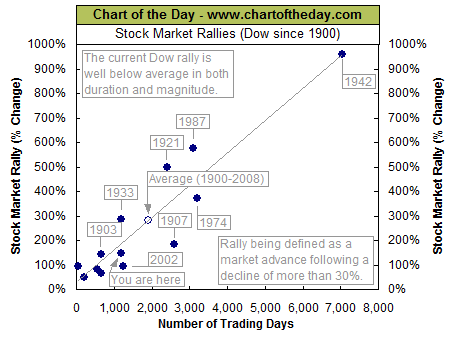 This column does not necessarily reflect the opinion of Bloomberg View's editorial board or Bloomberg LP, its owners and investors.
To contact the author on this story:
Barry L Ritholtz at britholtz3@bloomberg.net