My pre-Turkey Day reading:
• Who's good at forecasts? Nobody (Economist)
• The Warren Buffett Wannabe Index (Barron's)
• Trading in Gold: The Secretive Dealings of One of the World's Richest Industries (Vanity Fair)
• Mr. Market's Asset Allocation Is Still Tough To Beat (Capital Spectator)
• Japan to spend about 1 trillion yen on public works for stimulus (Reuters)
• Pope Francis has a few thoughts about the global economy. We added these 13 charts. (Wonkblog)
• 8 Subconscious Mistakes Our Brains Make Every Day--And How To Avoid Them (Fast Company)
• GoldieBlox picks an unfair fight with the Beastie Boys (Columbia Journalism Review), see also GoldieBlox, fair use, and the cult of disruption (Felix Salmon)
• 2013 Winners -- Kantar Information is Beautiful Awards (Information Is Beautiful)
• Here Are Your Holiday Airline Travel Tips ... From the Hulk (Wired)
Travel Safe!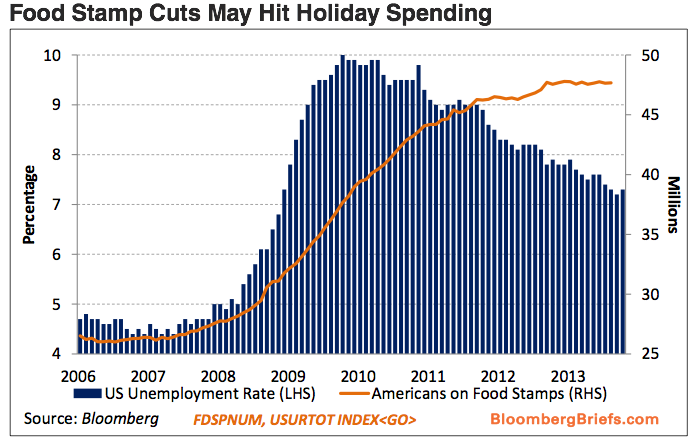 Source: Bloomberg Brief

This column does not necessarily reflect the opinion of Bloomberg View's editorial board or Bloomberg LP, its owners and investors.
To contact the author on this story:
Barry L Ritholtz at britholtz3@bloomberg.net